Tuesday, November 24, 2009

Urr.. i really need to update my blog haha.. it mess and less of stories to share with all of you. Ok ermm..first of all is about how depressed and stressful i am about my achievement. It is just like i could not believe myself. Ya-ah. It some kind like a burden for me. I still could not believe my own ability what can i do or what my weaknesses is. So i need a break cool jaguzy time. Lol! No i mean i just need to forget what thing that inside my head right now. Ok tomorrow is my big day because i got a very important driving test.. Rrr..should i not mention this yet until i pass the test. Huh. ok i sigh again! I dunno i still cannot think that i can do it or i can't do it. Either this way it is just a hard thing to do! i am very a confusing person. I always afraid with something that cannot come out yet. Like ok i already think what happened for my next future and i am always think negative. I mean this is not what i want or demands. Is not? It just come out on my mind just instantly. I do not want it or think about it. Oh gosh! this is lame! i am NERVOUS! and my heart still jumbling. I feel i am in heart attack.
Nauzubillah!
Can you give a relief so that i can believe my ownself? please! i do not like this very much! say to me
' Break a leg'
or just a common words
'Good luck!'
hehe :D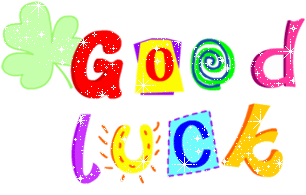 ok la i don't want to say something else but this. Hehe.. So see you again... Maybe when i watch new moon hehehe.. i can't wait with New Moon! Team Jacob Black!
♥just smile
6:38 PM