Wednesday, January 26, 2011
''Happiness starts with 1 word, 1 joke, 1 text, 1 phone call, 1 song, 1 hug, 1 kiss And stops with 1 mistake''
This is ridiculous. I am starting to fall in love with him in addition adoring him more than anything in this world. Oh crap he's already in a relationship! haha. This is a really embarrassing moment in my life. Ok, who cares! there's not only one human being called 'boy, male and man' in this circle world. --' just forget about it. However i want to tell you this from a letter A to Z. Ok first of all, i saw this guy at this building. He's not that good looking but only innocent. He seems kind and smart. So there was this moment when a very first time i was touching his hand. Hmmm( is this a real story?) oh no.. i just fake it! :'/ hehehe.. i touching his hand unporposely. Crazy! If he reads this i know i am in a big trouble. I wish he never find out my blog. Yes! then ok, after 2 days ago. I saw a same guy but in a different places not in the building anymore. I was at the car, waiting my dad to pick up something. Then, i saw a familiar face and true, i agree no more that was him!! was? that is him.. correct my tense please. My mind is elsewhere right now. Hehe...
So after i think about it for a million time i said 'Oh, he's already have a girlfriend.

That's a release things happen in my life' why? because i feel glad he got someone he loves but not me. That's mean i'm not love/ admire/ adore him at all. If i still like him even saw him with other girls i will try and never give up by friendly with him. I think this is a very good plan.
I don't care!
haha.. so greatful!!
Terms and condition you should do when you like someone:
1.
Check her status.
Is he in a relationship, married, widow bla.. bla.. unless if he is a single. Ok let's go for it. Single but suffer from a disease or he is sick hmm this is the time to lose his phone number. Wicked but i willing to break up with him than let my life affliction. True right?
2.
Smile to him
. Smiling is the best part that have in any human being in this world. Just keep smiling when you see, across him. :D
AND

3.
TICK TOK!
Wait until this guy you admire/like bla..bla approching you first.
NOT YOU!
These only a least tips that had been happen to me, it work! hehe.. but not too rush or else you will regret! believe me! yes? no? so anyone feel free to challenge yourself single woman?? :)
Good luck!!
See you again,
L

O

V

E

!
ATYKAH (:

♥just smile
1:57 PM

Thursday, January 20, 2011
Of crap! the times are over! I mean i got so much things to do for this month, next month and another month to come. To further my study, waiting my result and classes everywhere! The reason i write this post not because i getting bored with my life. I don't blame my hectic schedule. I enjoy doing it. I am thinking positive. Let just enjoy what you do now before you will regret things that not come to you. Am i right? The only busy life i had are only Monday, Tuesday, Wednesday, Thursday and Saturday. How about Friday and Sunday? Hmm.. thats the only times i can finish up all my works. and times to body soul. Relax my mind and doing things i mostly love. Just spent your life more wisely. hehe..

In the same time, don't tell me how i feel? because i am happy. Too happy that cause me a big troublesome! I think i just could not control myself. I am too curious to know your name. I knew you already know my name. Haha.. Then, i want to be friend this person but it's so and too impossible since there is so much spy around me. Then i cause too many problem again. Oh man, hopefully i will have your information from the sky. Haha.. this is only a small secret that maybe people do not understand what the hecks am i saying? -.-' blur~
You think that i fell in love? or admire someone? or curious to someone? that maybe 'HE' if 'HER' I think that is the weird confession. So am i confess so obvious? Oh this is so embarrassing. I just wonder any Bruneian i know who will read my post and this blog? and said 'This is a stupid blog, i don't understand any words you saying' Haha.. there's no word to describe things like this bah!
Then... i need to have a tranquil nice yoga after this. My mind is so everywhere. Since this computer makes me spinning around. So i need to stop instantly before i am disconnect! so see you all eveywhere and anywhere.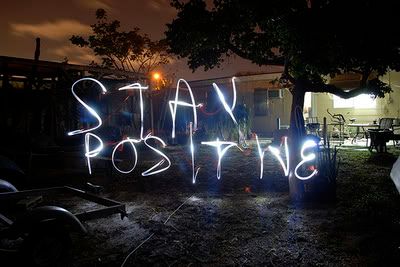 Pay attention for your thought
The one who is accurate in every thought, word and deed is the one who becomes praise-worthy. We do take care most of the times to see that our words and actions are not negative, but sometimes we are not as attentive with our thoughts. When there are waste thoughts we are not able to make even our words and actions right. Instead of making great efforts to change our actions and our words, we need to pay special attention to our thoughts. When our thoughts are right filled with good wishes for others as well as for the self, we find that they become accurate. And with this comes accuracy in our thoughts and actions too.
~ Brahma Kumaris, Mt Abu
ATYKAH (:

Labels: 2011, January, love, quotes
♥just smile
9:22 PM

Saturday, January 8, 2011
"I am completely a loner. In my head I want to feel I can be anywhere. There is sort of recklessness that being a loner allows me."
Ok that quotes is not related with my mood today. Haha.. but i glad! This week had been almost one week i post it. I'm so distracted by the TVs in front of me right now so i'm not concentrate fully with what i am writing right now. bla.. bla.. bla..
My day as a temporary teacher is the best experience that i ever had in this life. Even though there's so much obstacle that i should fight for it. I need to patient and feel pleased with it. You know when you like the jobs you really want to do it, i grateful you want to do it with your heart. Sometime you complain and feel tired but i try to avoid it no matter what.
Saya buat kerja bukan kerana nak gembira tetapi saya hendakkan ikhlasan. Saya buat kerana ALLAH
. Although this is temporary but experience is best friend to me. I enjoy with my students
walaupun mereka banyak kerenah.
Well, that's only normal lah! Over all
ALHAMDULILLAH!!
Let's we enjoys living in 2011. We create a whole era with a whole new day! We need to keep an enthusiastic inside us. We will do it! say'i can do it' the sun will shine your face and the moon will light your day! that's awesome!

t
Yeah! JOY to the world! i think that's it. I don't need to tell all the confession at here.
Kena ada batasan. Faham-faham saja lah.
Hehe. Thanks for passing by and read my blog for the most of time. I know it's suck! au revoir :)
♥just smile
7:57 PM

Wednesday, January 5, 2011
(I had finish my lunch just now and straight ahead begging my dady to switch on the computer)
hi, it's me! the thing is in January i felt very busy and solemnly. Boring! My facebook is so weary with all sucking faces that i hatred to see.
Kalau nak sangat kan, saya rasa saya nak buang facebook saya. Tapi bila fikir-fikir balik, saya kena jugak pertahankan facebook saya tu. Banyak muka-muka yg saya kurang senang lah!
(Big sigh) I don't know what the use of Facebook anymore. It's seem like a rubbish already! smelly! Out-of-date! person of big dumb with posting more than 5 secs! ugh!
Hehe.. it's seem so obvious that i upset with this life and additionally i am not GRATEFUL all the things that i had before and after. Bawa mengucap. Hmmm.. i wait for a great of happiness things that happen to me example when i receive my result and hoping for an
EXCELLENT
result. People have a dream so it's ok if you want to keep your dream while it not fade away, yet.
Good luck!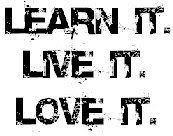 Yes! True! learn it, live it and love it. For what i understand with this quotes is based from our experience, when we make a big mistake. Ok. People always make mistakes because we are not a perfect person and that just the way we are living. So when you make a wrong doing to your life, at least you
LEAR
N
from your mistake so that you are not going to do the second time damn life to yourself. Of course when you make me mistake you must
LIVE
it.
Hidup lah ia dgn kesalahan yang pernah anda lakukan kerana hidup dalam kesalahan mengajar anda untuk menjadi seorang manusia yang lebih bai
k (: Then sure you will
LOVE
it, when you make mistake so at least the 2nd time you get the same chance, you will never want to do it again. Isn't it! I mean this is my own perspective lah.
Manusia ada banyak perbezaan idea
. I am not intellect with this kind of things. Not psychology at all. haha..

However, if you still did a second mistake and you not learn it, live it and love it. Urmm probably all those problems said
'everything happens for a reason'
. Pleased and accept it with an open hand. It's your destiny.
Semua perkara yang terjadi ada alasan nya ok. Semua alasan itu berakhir dengan kebaikan. Insya ALLAH.
WHOA!! so why not love this world!
Isikan hidup anda dengan kegembiraan tetapi kurangkan kealpaan. Syukur apa yang ada. Segala pemberiaan dinikmati dengan kesyukuran.
If you don't get it what i said. Hmmm enjoys all the gratitude that giving by ALLAH. You seem get it now?
Buang yang keruh ambil yang jernih
(:
ATYKAH

♥just smile
3:14 PM

Sunday, January 2, 2011
Eii.. nobody remember me and say happy new year 2011 to me? oh you all are so vicious. Well, forget about it. I don't care with all those crappy things. Haha. Ok urm i am only pissed off with myself and my life. This is freaking damn useless! that is the word! I don'tknow what happened to this world. Maybe this is my punishment for being a wicked person. I am frankly that i am not a really good person. i am ugly! there say i am said that in my official blog. I don't understand with people surround me. Everything that THEY did. I loathed them! It mean i don't really adores what they did to me. Oh my i don't know what i am talking about. I'm talking crap again! who cares!
this is my first post in January 2011. Tomorrow i will be the new person. And don't ever judge the book by it's cover my dear!
Hidup memang sulit, namun percayalah bahwa kamu dilahirkan dengan bakat yg luar biasa. jadilah pribadi yang tekun dan percaya diri.

Need to stick with that quotes. So that self- forgot not dominate me that much. Too much temptation and enemy is not nice. I think thats all from me now. I might be that person you think but
seburuk-buruk mana kejahatan yang pernah saya lakukan, saya masih ingat ALLAH.
The Almighty God always know what i am doing. I still know everything. Thank you very much!
Please brighten my day tomorrow. Hopefully everything going smoothly because i am so nervous even though tomorrow is not the first time i did.
ATYKAH

♥just smile
8:49 PM