shopping...?? or NOT! i mean let's go
sports.
Surprisingly i am not active with any sports in the first place but when i join the
runandwalk
charity event attempt by HSBC stand for Hong Kong Shanghai Banking Cooperation. To helps the SMARTER, Pusat Ehsan a.k.a Special people to donate all the charity for them. I love to involve myself to Charity because this is the easier way to active myself to sports. I love running and walking also playing Badminton but i cannot active myself too much or else i'm afraid it affect my knees. I got a bad history about my knee. Long story to share. Hehe.. So yes. I bought every pieces of new sport Nike shoes which is not cost about more than i can afford. I bought ADIDAS trouser including the shirts. I am very lucky.. My dad treat me everything. Actually i want to put my Nike sport shoes at here.. urmm i'm not willing to do it.. haha..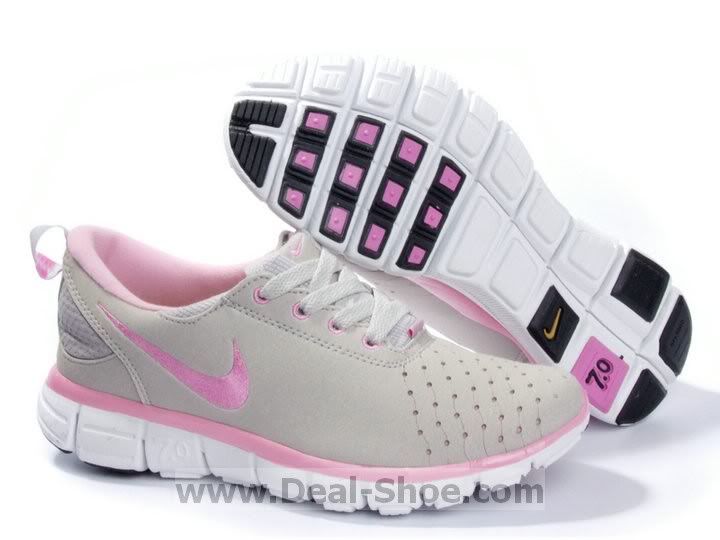 It's almost exactly like this. Stunning right? haha.. I love pink, so everything is pink now. I don't care, what i care is that i love what i wear. The RACE will be held on
22nd May 2011
. Anticipating yet i can't wait! It took about 8km to race starting from TAMAN SOAS in Bandar Seri Begawan. Yes! Yes! Yes! now i still processing my jogging skill.. and enchant my stamina. I need a real power like Clark Kent in Smallville.
Oh yes talk about
Smallville
. I can't believe it's already in season 10?! I still in season 9 hehe.. which i remember that Lex Luthor was somewhere beyond side of the world. He's disappear right? and Tess Mercer had been replace Lex Luthor in the castle. I think Tess is a bad person based on what i seen. Maybe! i also love Oliver Queen by Justin Harley so much! He's my
green Arrow
. haha.. he's cute!! even though he's married and have 1 daughter with Lindsay Hartley. I don't care! I only love my green arrow (: Over all i love Smallville series so so much!
This is great! Love the series.. i'll never stop watching this until Tom Welling stop acting in this series.. or the series end.. but i don't want it end so soon. So how about you guys? Do you love Smallville like me? :D
Until this my pit stop..
do you know that April end so soon. sob! sob! sob!
Labels: 2011, April, blog, Shoes, Smallville
♥just smile
9:20 AM
... my own precious and prosperity country and i can't believe he went to Brunei without telling me.. ok, i am over zealous with this kind of thing. I only want to share how appreciate i am when he is finally went to Brunei and maybe happy that he could spending time in Brunei. I want to know. How is it felt when he's first step to Brunei? and the answer could be
'Its a peaceful country...'
Jonalyn Viray and CB
for the first time in an evening birthday celebration of The Princess Sarah, wife of the Crown Prince HRH Al- Muhtadee Billah of Brunei which will be held at the Empire Hotel and Country Club tomorrow evening(which was the day, i am not so sure) and for more details i don't want to talk about it :DD
This source i got first from his twitter and yes i was surprise when he write
''
see you Brunei
''
First, my reaction was so like...ano!! seriously wah!! whatt!! when..? how..? since i can't do anything because i recently read it and it almost 4 days ago tweets. Then i searched it in google.. tadaaa i got from Pinoyexchange website. I really, really familiar with the background. Oh it was so exciting even though i am able to see him from the website. Pathetic!
Oh yes, why not you guys go to
www.pinoyexchange.com/forums/showthread.php?p=55431073
and see more the pictures (: I just love to thanks to Google for make my day cheerful~
I still learn
my Tagalog
until now. I am able to catch up the basic phrases. Anong pangalan mo? What is your name? Ako si Atykah Aura! I am Atykah Aura. Selamat. Thank you. Walang anuman. You welcome. Hindi ko alam. I don't know and yes my favourite is Magandang araw! beautiful day (:
I think i only want to update about this. Pensyen sya kana that i am not update the biggest story ever. Boring isn't it.. hehe. so see you again (:
♥just smile
8:23 PM
with
two

things
right now...
1.
Sam Milby
- A guy from Philippines and i knew him at this TV Series you called
'Maging Sino kaman' in 2006
then i bought his movies in a present
'You are the one', 'my big love' and 'Babe, i love you'
well all of them are freaking good movies. Especially when i stare at his sparkling smile that can make all the half of the women in this world die for him. Haha.. that's hush right? lol. I can't describe with anything about him right now. He's similar likes
Christian Bautista
but this guy got an extra pakage. He can sing, act, dance and yes he's a hot modeling Philippines-American. So charming. Ok that's enough i am not going to compliment him these much or else.... hahaha.. sometime i can get this maniac by fan him like this. Sorry, Sam Milby i kind of distract by your beautiful face. Almost perfect. I can't say you a 100% perfect. Yes? No?
2. I love to learn
Tagalog
na ma sakin right now. haha.. I know it's kind of a new thing to me. Hmm that's not a big problem for me. I am simply just learned it non stop with a great support. I plan to buy English-Philippines dictionary. Hek..hek..hek. Weirdo! there's nothing to shame about. Philippines is still our friend country. ASEAN right. So there is no boundary by not learn a new thing for a new life. SHOCK! i plan to speak Arabic, Tagalog, Korean and remain a secret. Hehe.. If yes i want to learn all language. However, i want those languages first. If i am able to cope everything then i will think the other language. Overall
ako
dapat
malaman
kung paano
magsalita ng
tagalog
hehehe.. is that correct?

Ok let's we learn tagalog at

http://tagaloglang.com/ If you have the same dream as me. Why not? this will help you. However, i plan to buy the dictionary. It is hard for me to excess the internet every time. Try this ok? :D Speak Tagalog like when you speak your own mother language.

Yes. yes. yes i want to show you something that i done 2 days ago. I was clean up all my stuff especially my Dvds. Hmm. i am not happy with it. I spend 1 million dollars only for a DVDs, CDs and VCDs. What is in my mind. I don't know. I kinda obsessed with it. Not surprised at all. haha.


kung ano ang
maaari
ko

because

ako nahuhumaling sa mga ito

. Haha.. how can i resist this kind of obsession ek? actually if you now see this i got more at the bottom. Then another 2 boxes that full with my Dvds. I am not proud with this AT ALL.
Maaaring
ako
magbenta ng
lahat ng bagay
?
Please.. anyone want it? hahaha.. this is only a jokes.
"I think a person's life is supposed to be like a

DVD

. You can see the version everyone else sees, or you can choose the director's cut-the way he wanted you to see it, before everything else got in the way."
Lastly is my dad new fishes. We called this
'Kaloi'
some kind of a Japanese fish that you can see anywhere at Japan village. I don't have any idea. Then the fish which stick it mouth there is called
'Sampah
' because it likes to eat fish poop. Haha.. it's true right? ok never mind.
And i forgot to say happy
'APRIL'
it's officially April and i still busy with my life. Anyway thanks to those who loves my blog. I love you back. Love..love..love..
True it said! Well, sometime i kind of fear to learn something new especially when i have to do it alone. I still need my parents to suggest all my life have been. My parents control me because i can't control myself. To have a creative life the only thing is ask. That is me. So how about you?
How are you going to creative your life? (:
That it!
paalam
sa lahat..


Labels: 2011, April, Dvds, Movies, Philippines
♥just smile
11:40 AM